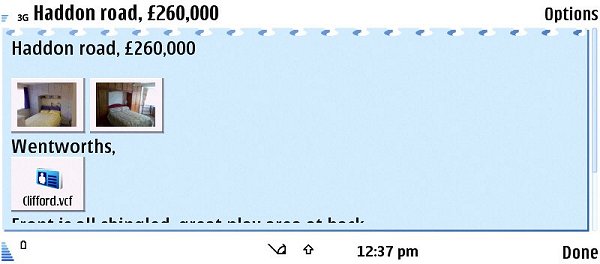 Advanced notes manager(already included on E90) is available from nokia now for all s60 3rd edition! I'll remind you that in addition to text, you can embed images, sounds, videos, contact cards, Web bookmarks and files/documents.
It saves all your jottings and object goodness in plain HTML format in an 'Activenotes' folder, from where you could drag them onto your desktop, objects and all, for further manipulation.

Active Notes steps into the breach, with a full multi-media friendly way of organizing your thoughts, media and even contacts. Although such a 'rich' tool isn't going to synchronize to anything else, the content IS portable, by virtue of Active Notes storing all information within a standard HTML and folder framework. Which means that you can then move it across to any other computer in the known universe and view the content in more or less the same way. Let's see how this works in practice...

Download it!